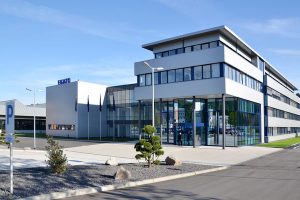 For more than 85 years, EKATO has stood for the highest level of development and manufacturing expertise in the field of agitator technology. Irrespective of size and complexity, the customer benefits and reliability of agitators is always the first priority. From the wide range of highly efficient EKATO agitators, you can always find the optimum agitation system for any mixing task: Whether it be for homogenization, suspending, dispersing, gassing, or the required heat supply and/or heat removal.
Mechanical seals and sealing systems specially developed for agitators ensure maximum operational reliability.
The agitators are typically manufactured according to DIN ISO 9001 but can be designed according to all international codes and standards.
EKATO's product range consists of small, efficient and standardized industrial agitators, entire agitator systems also with reactor vessels, which are individually developed for specific mixing requirements, as well as complete process plants.
EKATO therefore offers the right agitator system for every challenge.
Another product from EKATO : 
- Hydrogenation Plants & Pilot Plants
- Industrial Photoreactors
- Impellers 
- Mechanical Seals
- Automatic Seal Supply Systems