---
HIGHLY EFFICIENT IMPELLER SYSTEMS DEVELOPED FOR INDIVIDUAL REQUIREMENTS IN MIXING TECHNOLOGY
In recent years, the requirements for mixing systems in industrial applications have increased steadily. The design of the impellers, the selection of a suitable mixing system, as well as the arrangement of the individual components on the agitator have a decisive influence on the process engineering and mechanical properties. This not only applies to the agitators but also the reactors and their components. The comprehensive optimization of conventional impellers with industry-specific aspects was the basis for the development of the EKATO impeller family which is continually setting new standards in the field of mixing technology.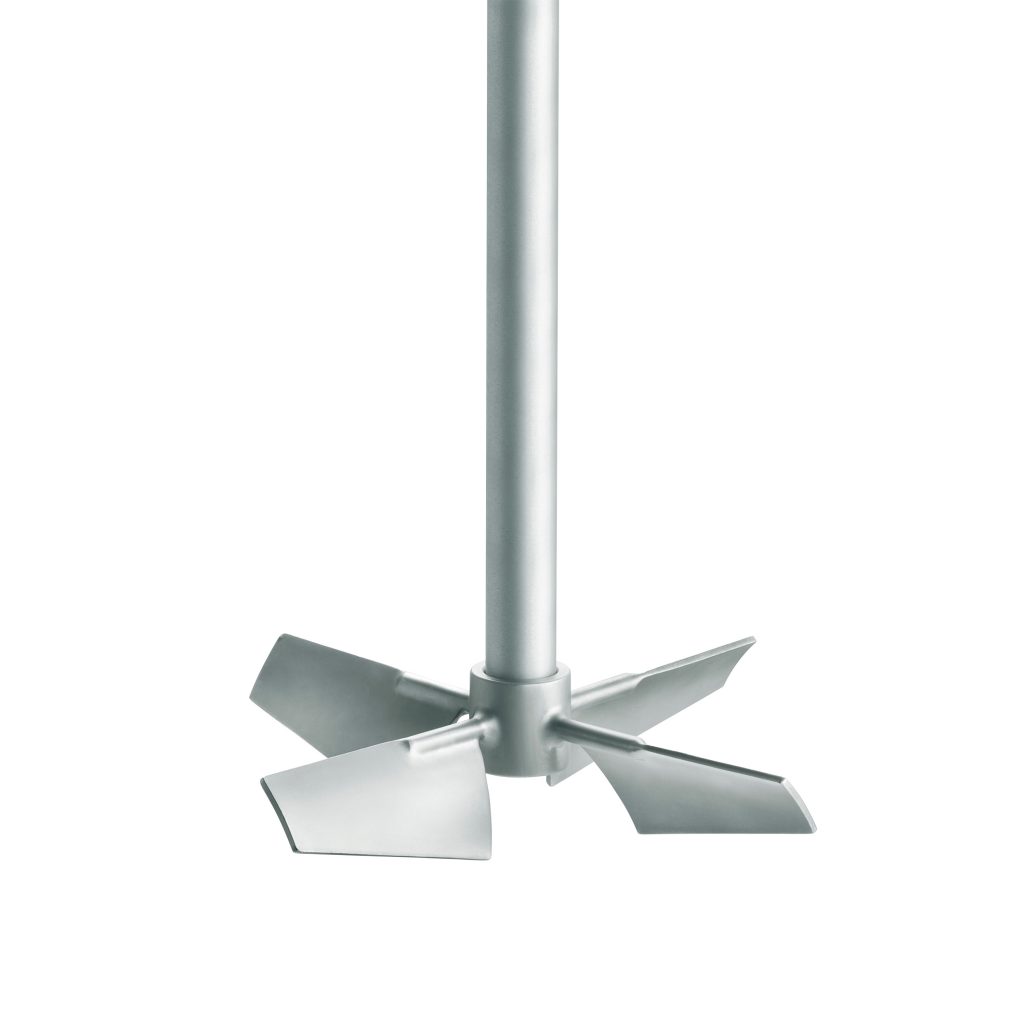 In mixing technology, a large variety of impellers is used for a wide range of applications. The various designs can be traced back to a few basic types. The dimensions and designations of these are standardized in DIN 28131. Viscosity range or flow regime: laminar, turbulent or transitional.
In practice, impellers are usually classified according to the primary flow direction.
In addition to the desired axial or radial flow, each agitator also generates a tangential flow through the transmission of the rotary movement to the liquid. A three-dimensional flow thus prevails in a mixing vessel. This flow field is strongly influenced by components in the container. Undesired tangential flow in the stirring system can often be reduced by the installation of baffles on the vessel wall. Read More …
here is our Impeller we recommend to you :